He kaikōtuitui - networker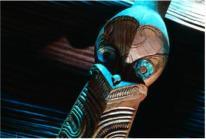 "Kotahi te kōhao o te ngira e kuhuna ai te miro mā, te miro pango, te miro whero"
Networking, brokering and facilitating relationships that contribute towards achieving kura goals
The kaikōtuitui leadership role is about collaborating with key stakeholders, and being able to broker relationships and weave people together to achieve consensus and enlist support for kaupapa of the kura. It involves advocating for the goals of the kura and bringing experience and expertise together to help achieve those goals.
Central to kaikōtuitui leadership is the ability to nurture diversity and celebrate the uniqueness that this brings to the kura.
In addition, the kaikōtuitui role has a responsibility to foster and support sound relationships focused on learners' development and success.
Key focus area: mana mokopuna
Goal: To lead the kura whānau to work together to help learners to realise their learning potential
Leadership practice:
encouraging whānau as educators outside of the kura
maintaining consistent educational messages in and out of the kura
facilitating a collective effort to help learners realise their potential
Key focus area: mana wairua
Goal: To identify best practice, behaviour and tikanga in a way that supports the health and well-being of learners, staff and kura whānau
Leadership practice:
implementing tikanga, based on best practice and behaviours that everyone can acknowledge and respect
Key focus area: mana tangata
Goal: To advocate for the kura and develop relationships with the learning community, mana whenua and other stakeholders to benefit the kura
Leadership practice:
advocating and representing the goals of the kura in building relationships in the wider community
establishing relationships with a range of stakeholders to support the vision and goals of the kura
acknowledging the place of mana whenua as kaitiaki of the area
facilitating processes to develop strong relationships with external stakeholders
Key focus area: mana reo
Goal: To acknowledge mana whenua discourses
Leadership practice:
acknowledging the place of mana whenua discourses as part of the kura programme
Key focus area: mana tikanga
Goal: To acknowledge the place of tikanga mana whenua within the kura
Leadership practice:
acknowledging tikanga mana whenua
engaging and collaborating with iwi and kura whānau to acknowledge the goals and aspirations they have for their learners
Key focus area: mana mātauranga
Goal: To gather support and assistance from those with expertise in mātauranga Māori
Leadership practice:
networking and collaborating with others to achieve the goals of the kura
enlisting support and assistance from experts in mātauranga Māori
engaging with iwi and pakeke in mātauranga Māori and facilitating opportunities for their involvement as advisers, speakers, historians, participants and planners
collecting information on mātauranga Māori from a range of authentic sources
Key focus area: mana ā-kura
Goal: To gather support for the marau ā-kura from learners, staff and whānau
Leadership practice:
weaving people together to support kaupapa
ensuring opportunities are available for learners, staff and whānau in the development and implementation of kaupapa
encouraging active involvement in goal setting for the kura
encouraging a sense of collective endeavour to achieve the goals of the kura