Acknowledgements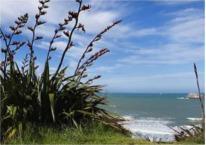 The Ministry of Education would like to sincerely thank all the principals, education sector representatives, organisations, advisers and researchers who work in the Māori medium education sector for their contributions to the development of this document, Tū Rangatira. Your valued time, intellect, care and assistance are acknowledged.
Inā ko te kaitiaki, ko te kaiwhakarite,
Ko te kanohi matara, ko te kaiako,
Ko te kaimahi, ko te kaikōtuitui,
Ko te kaiarataki,
Inā ia, te tū rangatira e!